Within the last hour, it has emerged that the activists associated with Fossil Free QUB have ENDED their occupation of the University's Administration, on Day 6 of the sit in.
The activists held a meeting with Senior Management today, and have agreed to end their peaceful protest.
The group have expressed their thanks to students, politicians, alumni and the media who have supported and highlighted their cause over the last week.
While the sit in was a success in drawing attention to the issues of Queen's investments in fossil fuels, Fossil Free QUB have acknowledged that though they have won the battle, the war is not yet over.
This campaign is not done by a long shot, we need to hold QUB to account over that statement, but for now we can celebrate! #OccupyQUB

— Fossil Free QUB (@FossilFreeQUB) December 16, 2015
For now though, the jubilant looking bunch are free to take a well deserved Christmas break. I'd say spirits are high in the Speakeasy.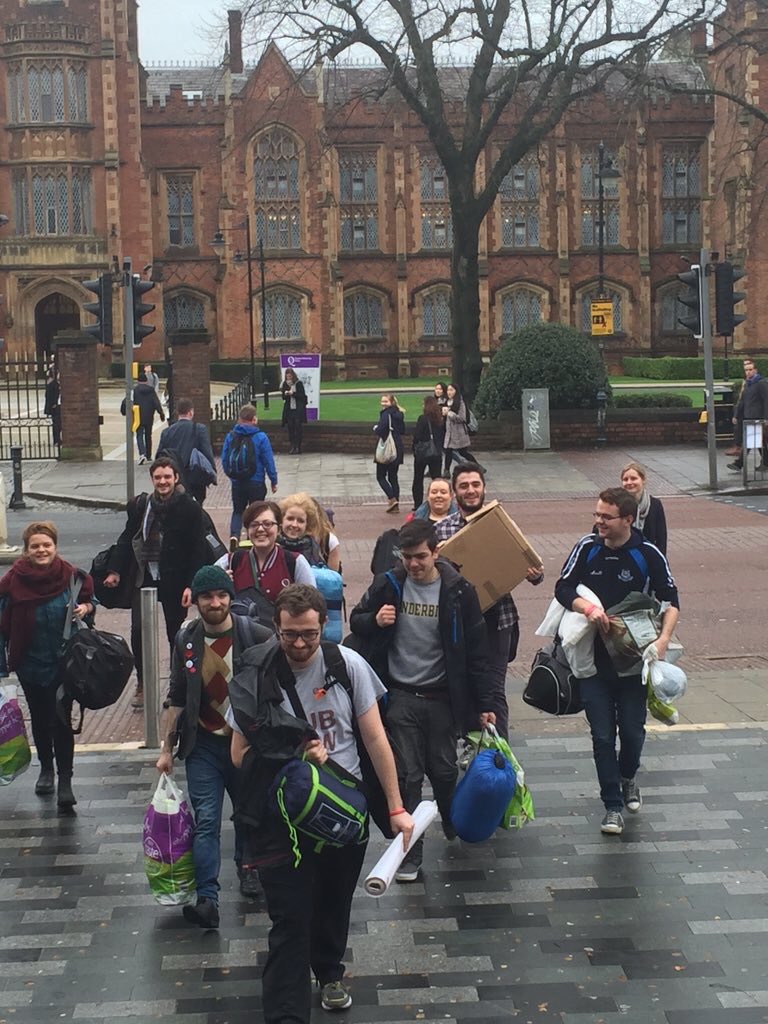 Our Station Manager, usually found at the bar. Likes include chocolate, puppies and Taylor Swift. Dislikes include everything else.
Latest posts by Sarah Teggart (see all)