It all started with an email invitation telling us to be at Custom House Square for 8:50 sharp. Apart from the time and place, the rest was a mystery, and so the speculations began!
"I heard The Script was doing a secret gig in Belfast"
"Apparently the Game of Thrones guys will be there"
"Here, wouldn't it be class if it was someone mad famous like Daft Punk doing a DJ set"
These are just three of the many speculations that I was seeing across social media using the #MagnersForbidden hashtag (as well as many other outlandish ones that myself and the other QR committee members were dreaming up).
Needless to say, secrets cause the mind to wander quite a bit, so nothing presented on the night could have lived up to some of the insane (but nonetheless entertaining to read) expectations people were having. That's not to say it was a bad night though, on the contrary, it was spectacular!
We arrived slightly early to the meeting point and were greeted a number of models in eye-catching outfits and makeup, who were all dressed up to represent one of the seven deadly sins. We were also greeted by a very talented fire artist who was shooting up spectacular dragon breaths to make sure everyone around us knew where the meeting point was! (In case you don't already know, QR now has a Snapchat: Queens_Radio, and you can see our Entertainment Officer Emmét almost get himself roasted on our snapstory from last night.)
So after enjoying the fire show for a while we were all guided down the subway that runs under the road from Custom House Square and around to Ollie's nightclub. Ollie's has always been one of the swankier joints in Belfast but last night, with its full Forbidden Forest themed decor, it was like something from a fairy-tale.
Upon entry to Ollie's we were given a free bottle of the newest Magners flavours, the so called Forbidden Flavours. In terms of taste, both were very nice. I much preferred the Cloudy Lemon one because it was not as sweet as the Strawberry&Lime and was a lot more refreshing. That's just my personal preference though, you'll have to try them for yourself when they are released!
Part of the fun of the night was trying to find all seven of the deadly sins who were scattered around Ollie's because they all had different games and such to play such as a cash grab game hosted by Lady Greed, resplendent in her golden outfit, a 'test your strength' fairground game hosted by Wrath and her very angry looking makeup look and an opportunity to post our deadliest sins on the Forbidden Tree. Each Sin had her own mark which could be ticked off on a bingo style card and handed in to be put into a draw for prizes at the end of the night.
As well as the seven deadly sins and their game stations, there was a few other things to do at the venue, including getting a facepaint 'tattoo' of one of the deadly sin logos (or in our case, getting #QR written on us). There was also a 'magic mirror' photobooth with plenty of props to use as seen below: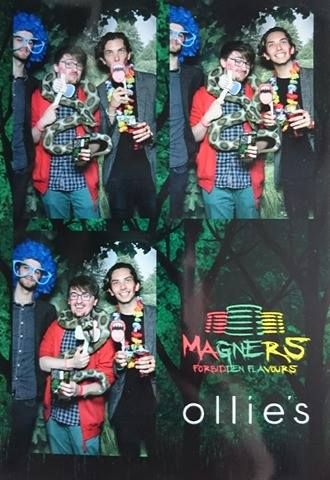 We were given this passport photo style print out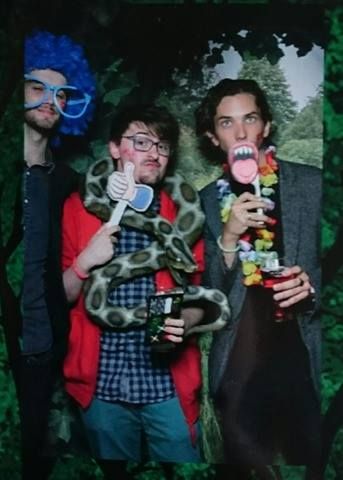 I tried to get a closeup of the #QR on my cheek here but again the lighting wasn't allowing for it. Don't get me wrong, the atmosphere was fantastic, the lighting was brilliant, but not great for us trying to take pics and film stuff. 😛
After checking out all the things to do we got a hold of event organiser Julia Galbraith for an interview. She told us that Magners had wanted to try something different to allow people to try their new flavours and to take it to the next level when it comes to promotion of the new products. These flavours have been out for nearly a year now, so this was not a launch event, but an experiential event to help consumers see the edgier side of Magners. I think we can safely say that this goal was successfully reached because of the massive amount of hype that was built up for the event. Magners had a very successful hashtag for the night as well as a snapchat filter for people to use, and the snaps and tweets were rolling in all evening.
Overall, it was a fantastic night and I can come away with the achievement of being probably the only person allowed into Ollie's while wearing a hoodie. In all seriousness though, this was a great night and definitely a very different way raise awareness of the Magners forbidden flavours!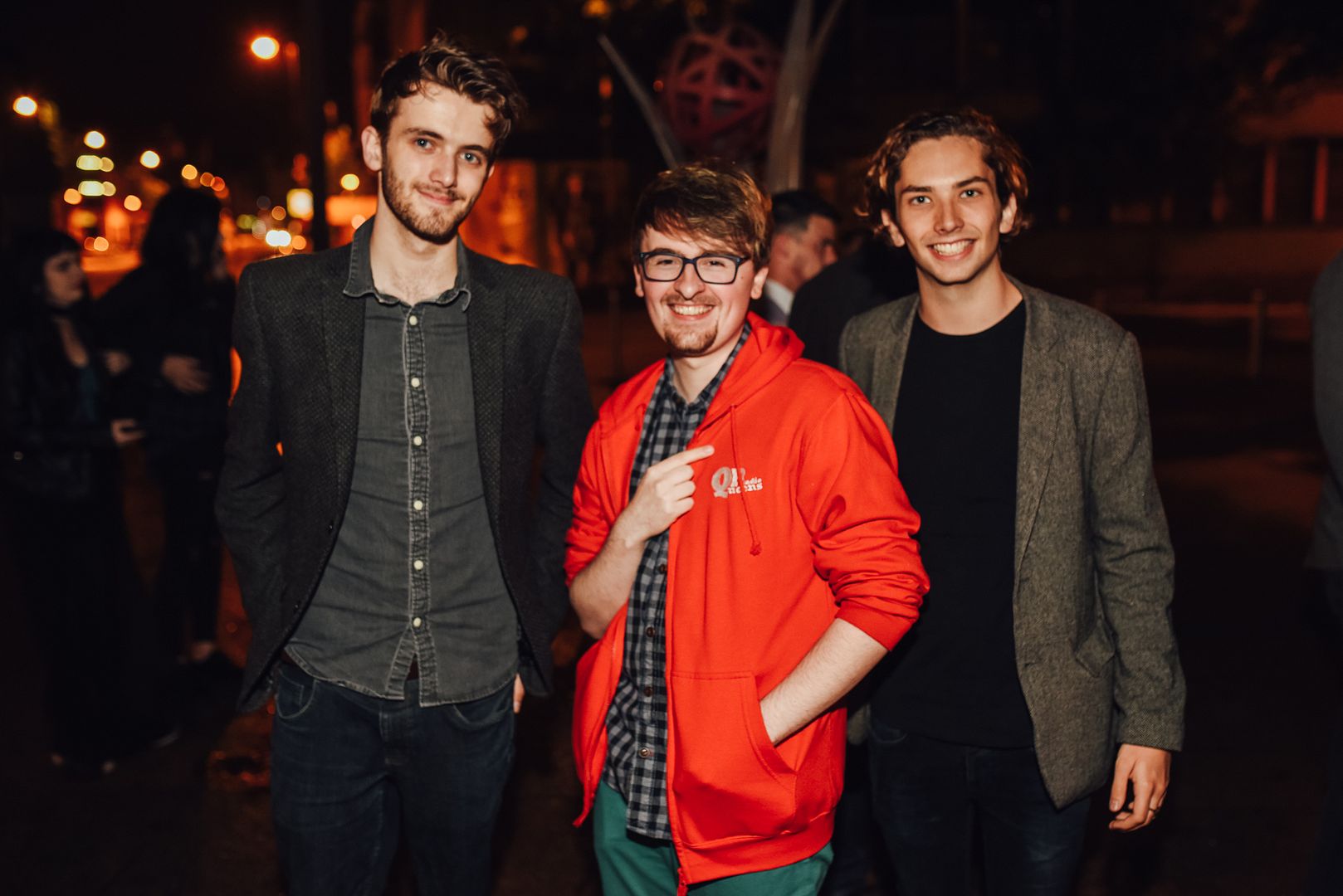 #ReppingTheQR #HoodieToggleFail #OhWell (Photo credit to Simon Hutchinson)
Big thanks to Magners for inviting us along to cover the event, we had a blast. 🙂
Remember to check out our Facebook (https://www.facebook.com/queensradio/) and Twitter (https://twitter.com/QueensRadio) feeds as well as the brand new Snapchat for all the happenings that went on at this event, as well as Jukebox, which you should be seeing an article about later today or tomorrow!
Chris, a Microbiology student, sci-fi writer and self-proclaimed nerd, is this years Head of Online Content and Promotion on the Queens Radio Committee.
Latest posts by Chris Hastings (see all)