It's late September, which means its time for EA to redeem their yearly cycle of flushing out another FIFA game. Despite its tendency to be riddled with glitches and straight up "f-ing bulsh*t" as most fans of the series put it, this years installment looks promising, with new modes like The Journey and improvements made to existing modes like Pro Clubs and Ultimate Team. However I'm not here to talk about all that but rather to bring attention to a seemingly smaller aspect of the game: its soundtrack.
Now I'm a sucker for a good soundtrack, The Last of Us and the old Medal of Honor scores are among my favorites, but its rare that you see a video game's soundtrack feature licensed songs by pop artists – with people like Bastille, Jack Garratt and Two Door Cinema Club providing their sound to this year's game. It's something I think EA themselves are even proud of as they usually promote the hell out of the upcoming soundtrack on their social media outlets leading up to the game's release, going even further this year by including a link to the game's Spotify playlist that you can follow and having some of the playlist artists design kits that can used in-game.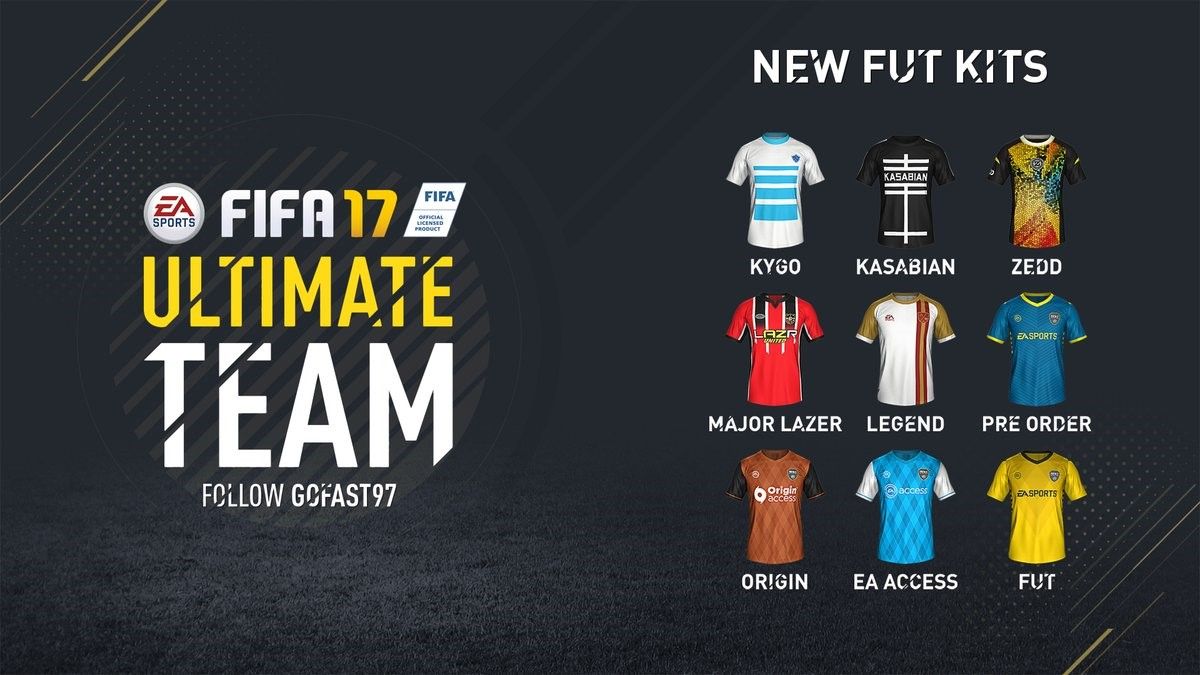 I, and I'm sure many fans would agree, love that they pay such close consideration to their game's soundtrack and it's an aspect I look forward to every time a new FIFA is released, mainly for the fact that it tends to include some bangers and is a great way of discovering new and fresh music that usually goes on to become extremely popular as the year progresses, just look at The Nights by Avicii or Mountain At My Gates by Foals. I can't even begin to tell you how many times I've muttered the line, "Oh this is a FIFA song" and I really have to tip my hat to the developers who research, craft and license the soundtrack.
With such a large and diverse audience you can understand why it is so beneficial for artists to get featured in FIFA, with an almost guarantee to increase the number of people that follow your work. In an age where it can be a hard or almost impossible task to break into the mainstream mosh pit, weather you're an indie darling or recognized artist trying to push a new record, there's no assurance that your latest single is going to land. That's were an output like FIFA can come in handy, where you can push your music to its millions of fans rather than waiting for it to climb the charts before it gets any substantial listens. It also improves your chances of getting featured in other sports related medias simply by association. For example the song "Run" by Tiggs Da Author, included in FIFA 16, went on to then feature in a BT Sports ad with David Beckham. It's also fair to say that FIFA is doing wonders for small British exports that want to spread their fan base overseas – with players worldwide you can bet that bands like Nothing But Thieves saw, if only a little, increase in fans worldwide after the games release.
I've compiled a top-10 list of my favorite FIFA song discoveries that you can check out below!
10: FMLYBND- Come Alive (Shining)
9: Dan Black – Wonder
8: Dan Croll – Compliment Your Soul
7: Smallpools – Dreaming
6: All Tvvins – Darkest Ocean
5: Louis The Child – It's Strange (ft. K.Flay)
4: Architechure in Helsinki – Escapee
3: Crystal Fighters – Love Natural
2: Chromeo – Don't Turn The Lights On
1: Rock Mafia – I Am (ft. David Correy and Wyclef Jean)
And in case you were wondering here's the playlist for FIFA 17!