The undisputed Princess of Pop makes a glorious return with her best album since Blackout (2007).
Britney Spears is back again with her ninth studio album. Britney Jean, released in 2013, received a muted response from both critics and fans. Therefore, Britney had everything to prove this year with the release of Glory, after a roller-coaster of a career spanning eighteen years.
The question was simple: what would Britney offer this time? Creative flair and experimental sounds last seen in Blackout (2007) and In the Zone (2003)? A mixture of the good, the bad, and the downright weird a la Circus (2008)? Or, perhaps, Britney Jean 2.0 was destined to happen, with people questioning whether she even wanted to be in the business anymore… Well?
Glory is, without a doubt, a shining light on the history of Britney's discography.
The album opens with the ethereal Invitation, breathy and melodic, hinting at the experimental and distinct sound to come. Unlike Britney Jean, and even Femme Fatale (2011), Glory has a story to tell – in terms of production, style, tone, and lyrics – and it guides you through its journey with a fresh, unique, and irresistible quality from the very first minute.
Glory contains modern pop pieces; the fifth track, Just Luv Me (incorrect spelling aside) definitely stands out on the album and is already calling out to be the second single. With Bieber-esque vibes matched with a moody, atmospheric tone, this tune sees a return to Britney's breathy vocals which are light and easy against the consistent bassline. Similarly, Love Me Down is Britney's best dance anthem in a very long time. Its groovy melody drives the song forward, and paired with the mild bass drop, the whole song gets under your skin. It's a beautifully crafted song, if not the lyrically strongest.
On the other hand, Glory experiments with genres and sounds Britney has never attempted before; Man on the Moon is an example of what Britney used to do best; a cute, cheesy, pure pop song. Its tropical edge gives it a modern twist, so it's not quite old school bubblegum pop but it encapsulates two eras, and two eras Britney has contributed towards. Just Like Me opens with acoustic guitar but quickly shifts a gear into the electronic pulsing chorus. It's slower, layered, and feels completely personal. The chanted bridge 'she can have you' packs a particular punch. In contrast, Slumber Party mixes layers and rhythms, especially clicks, tropical-house tones, and an experimental harmonised melody. The song gradually builds with every chorus until the last chorus adds layers to the multiple production layers, making a killer pop anthem.

Lastly, Britney adds personality to Glory, and songs you would simply not find on any other record by any other artist. Do You Wanna Come Over? Is a sexy song, opening with surf guitars reminiscent of riffs also found in Like I Love You (Justin Timberlake) and Toxic (2004). But all of that fades away to a pumping rhythmic bass, with similar production in the chorus as Kill the Lights (Blackout, 2007) which has barrels of attitude. A refreshing tune, and definitely one that screams it's Britney, bitch. Out of all of the songs on the album, Change Your Mind sounds like a continuation of the Blackout era. It has Britney attitude, funk guitars, leading into a bassline with a Spanish (vocally and tonally) twist. In addition to this, Coupure Electrique (which literally translates to 'Blackout' in French) is sung entirely in French, starting with a cautious beat without ever taking off. This, however, isn't a bad thing – it's as experimental and unique as Britney can go but still completely her sound. Moody, atmospheric, but in a different way to Just Luv Me. This sounds passionate, sensual, rich and deep. Did I mention it's entirely in French? As the last song on the record, and next to Invitation as the opener, the care and attention to this album is clear: she ends how she started, on a breathy, layered, unique sound but whereas the beginning was light and fresh, the end is rich and passionate.
Britney fans have been waiting for 'Blackout 2.0' for nearly a decade. Did she do it this time? No. Blackout, released in the tormented years of 2007, reflected Britney's energy and attitude at the time: it was dark, sexual, with a mysterious tone, reflecting the chaos of her personal life. In terms of production Glory matches Blackout perfectly (if not slightly surpassing it), however, the energy is completely different. Where Blackout was dark and rich, Glory is light and sincere, reflecting Britney's current way of life, which makes the album title 'Glory' simply perfect. This album – from its production to its vocals – shows her in all of her glory.
STAND OUT SONGS
Slumber Party
Just Luv Me
Love Me Down
What You Need
Liar
Change Your Mind
WEAK LINKS
Private Show
Clumsy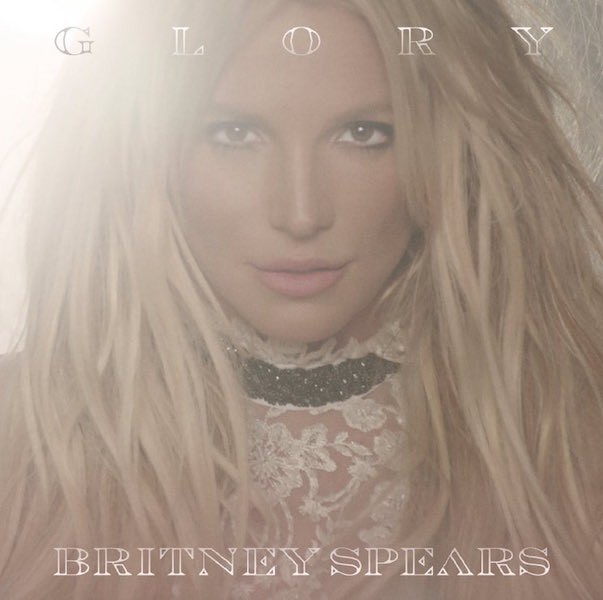 Glory is released Friday 26th August 2016
Station Manager. Literature & Linguistics student. Warning: may quote poetry or randomly hug you at any given moment. Enjoys green tea and reminding everyone how 'alternative' she is. Never high-five.
Latest posts by Chantelle Harvey (see all)